Web Development and SEO in Kent
Web Development - Kent by we6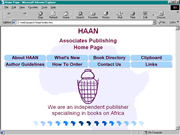 We6 has been active in web design, development and search engine optimisation (SEO) since 1998. Based in the Canterbury area of Kent, we specialise in providing websites that are uniquely tailored to meet the individual needs of clients.
By working closely with you to optimise all aspects of your website for your particular needs, and by working with the major search engines, we can ensure that your website not only looks good and fulfills your expectations, but that it gets great search engine results too.
Whatever the location of your business - we can assist you to make your web site a success.
What Can a Good Website Do For Me?
A well thought out and designed website can:-
Bring in new and unique customers from Search Engines such as Google
Act as a permanent, 24hour a day Point of Contact
Act as a central Focus for your Business or Organisation
Satisfy your customers (or potential customers) expectations - approx 75% of medium sized businesses do have a website
Provide your customers with up-to-date information
Score over your competitors - a well designed website can enhance your image, reputation and marketability. If your website ranks highly against your competitors in Google
Act as a Platform from which to run Campaigns and Promotions and to measure their performance
Provide you with new Business Opportunities and Markets - join the estimated £800bn (and rising) worldwide e-commerce market, with over 1.7bn internet users and approximately 200m websites
Cut your Operating Costs - a website can help to minimise the costs of your overheads in a variety of ways
Provide a unique opportunity to impress your customers with your Business Visions - a website can be used to present your ideas through a variety of media in addition to visual graphics, including sound, animation and video
Web Design and Development Services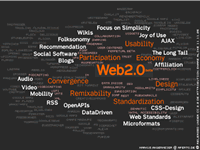 With over 10 years experience in website design and development, our aim is to provide professional web services of unrivaled value and quality.
We are active in keeping up to date with the latest technologies and ideas, and are therefore in a good position to provide realistic and up-to-the-minute advice. We can provide advice and assistance to help you achieve your business goals on the internet.
In addition to business use, a website can be useful as a focus and/or to promote just about anything, such as local clubs, charities, events or maybe a hobby or an interest.
Search Engine Optimisation (SEO)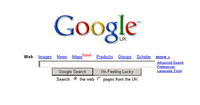 In addition to web design and development, we specialise in promoting websites to the major Search Engines (SEO). This focuses on using a carefully selected set of "keywords" that describe your business. These keywords are used by Search Engines to find your site when entered into a search engine or index. To achieve good results, especially against your rivals, is a far more elusive goal than it might appear and can vary greatly depending on your type of business.
We offer a number of levels of SEO support to suit your requirements and budget, which can range from advice on how to carry out and maintain your own SEO to taking care of the whole process for you.
Marketing and Support Services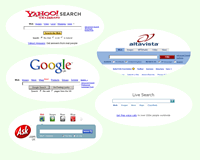 In addition to design, development and SEO services, we offer related support services such as website hosting and domain name purchase. We have business partnerships in associated marketing areas to help promote your image, for example in printing and in sign production for vehicles and premises.
We offer full technical support and also offer specialised technical services such as the upgrading, enhancement or migration of existing websites and systems.