SEO (Search Engine Optimisation) in Kent
We6 and SEO (Search Engine Optimisation)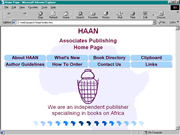 We6 has over 10 years experience of Website Design and SEO in the Canterbury area and surrounding regions of Kent. We are therefore in a very good position to apply inspired SEO techniques to your website, so that it interacts well with Search Engines and Indexes and gives top search results.
The field of SEO is constantly evolving, driven largely by Google, and we constantly monitor the latest developments.
There are many different methods that can be used to promote your business, such as business cards, signs, leaflets, yellow pages, media advertising and publicity. However, depending on your type of business, a vast untapped source of visitors and potential customers may exist. These visitors from internet Search Engines and Indexes actually want to see your website and find out about what you do. To attract the maximum amount of visitors to your website (rather than to your competitor's) SEO refines your website content and tags so that it is highly 'friendly' to Google and the main Search Engines and Indexes, using a set of carefully chosen key-words.
Google is of course currently the most popular Search Engine, and therefore understanding the way that Google works is a key part of SEO. Google aims to reward genuine websites that obey their rules with a higher position in search results. We6 strives to raise your search results to the first page in Google and all the other major search engines.
Overview of SEO (Search Engine Optimisation)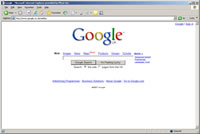 SEO is the art of getting a website to the top of the search engine results using chosen key-words.
This process depends on an increasingly large number of factors, but chiefly:-
1. The optimum placement and repetition of key-words and key-phrases within your web pages and html coding
2. The number and the quality of links to your website from trusted internet sources
You can of course optimise your website yourself. Depending on the type of website you have and your html skills, there is no reason why good results cannot be achieved. However, it is a very specialised and constantly changing field, it is a steep learning process if you're not already familiar with it, there are many pitfalls (some of them potentially quite nasty) and a lot of time has to be dedicated to the task. Promotion sites such as www.selfpromotion.com can be a useful tool in promoting and regularly resubmitting your site to multiple search engines and indexes. Your website details are kept on record and can be automatically re-submitted to your selected search engines at regular intervals, for a modest, voluntary fee.
In addition to Search Engine Optimisation, there are a number of other methods of website promotion available, such as pay-per-click advertising, email shots, linking to other websites and affiliate schemes. We can advise on which, if any, of these may be suitable for your needs.
Identify A Primary Key-Phrase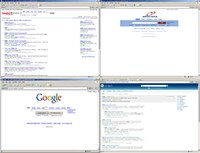 Arguably, identifying the key-phrase for your website is the most important step in promoting your website.
You need to identify one phrase that will be a search engine reference to a page of your website, usually the home page. The phrase should contain the words that your potential customers are most likely to type into a search engine. This phrase should also be as unique as possible, which is paradoxical, as it is most likely to be the phrase that your competitors also choose. It should be made up of a one, two (or at the most three) word phrase that ideally sums up exactly what you do or make.
(NOTE: It is possible to promote more than one page of your website, with each page designed and optimised for a different key-phrase).
It is essential to get this key-phrase right the first time - going back and changing it is not only time-consuming, but once submitted, it can take weeks or even months for a phrase to be completely replaced.
Identifying the key-phrase is usually not nearly so easy at it might first appear. Tools are available that can test a shortlist of potential key-phrases, for example, to see how often people have recently used this phrase in search engines. By a cyclic process of refining and testing potential phrases the best candidates can be identified, or new phrases suggested. We have a great deal of experience in this area and can provide the research to assist you to choose your main phrase(s).
Promotion Outline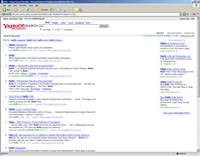 Once your keyphrase has been identified, it has to be incorporated into the text, headers, meta-tags, links, titles etc so that you end up with the optimum key phrase frequency on your page - not enough keywords and your ranking will suffer - too many and you risk being branded a spammer and your site could be blacklisted from Search Engines.
The more links to your site there are from relevant and highly rated sites, the higher your site will score. Links to pages such as blogs can be a very good source, and it is possible to get large numbers of links this way.
Therefore, SEO is an essential part of the marketing strategy for most organisations that rely on websites for business, and particularly for those that depend on the internet for new customers.
Trying to artificially raise the search results of websites by devious means are known as "black hat" techniques. These have included the use of devices such as link farms, hidden pages, hidden text to stuff extra keywords onto a page etc. The potential consequences of innocent or pre-meditated cheating can be severe - including being totally excluded from the search engine without explanation) from which it can be very hard and time-consuming to escape. We6 has never used such techniques, as we work on the basis that the best and surest way to get solid search engine results and a good website reputation for is by straightforward and honest means and working with search engines rather than trying to work around them.
Why Do You Need SEO (Search Engine Optimisation)?
Unless you are very ahead of the game, your website will be just one of many similar websites competing for the same target group of customers. Ideally, SEO will put your site at the No 1 spot in Google (and in all the other search engines and indexes) whenever your carefully chosen "key-words" are searched for, in preference to all the other similar websites out there. You will then have the opportunity to tell your visitors exactly what it is that you do better than anyone else.